I am bridging
… art and science. I am a scholar of the Theory of Architecture, and also an artist specialized in drawing, watercolour and glass work. I have developed a precise and colourful approach to highlight the miracles that fascinate the researcher and inspire the poet.
I have studied the art of construction in Western India since 2004. Thus, I explore a complex architecture that has been nourished by a scholarly tradition (based on the Vastu Shastra) and enriched by renewed aesthetics. For this work, I prefer an operative approach which encourages the discussion of bibliographical sources and scientific exchanges, along with the observation and the experimentation of the skills and technical gestures.
Parallel to this scientific work, I am convinced that the arts are a promising way of communicating as they allow an acceptable, even playful, reflection and understanding of the world – in the words sociologist Lucius Burckhardt, 'Daring the unknown without fear'.
In my publicly available projects, I add light and tender texts to my true (yet mischievous) watercolours: Together they awake our imagination and fantasy.
Since 2017, I also increasingly work with glass, and thus explore light in yet another dimension.
Whichever the medium, my work is about TR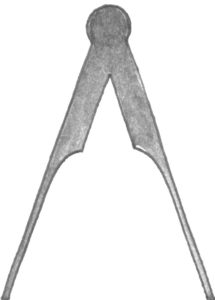 CING THE WORLD, i.e. taking its measurement and rendering it with drawing.
Affiliations and engagement
(since 2009) 'Orient et Méditerranée' Research Laboratory (UMR 8167), Paris, France.
2012-18 Scientific Adviser of Darshak Itihas Nidhi, a Foundation for History (Baroda, India).
2015-16 Research Fellow, Institute for Advanced Study of Nantes (France).
2013-14 Scientific Adviser of the 'Heritage Section' hosted by the Alliance Française of Ahmedabad, India.
2009-15 Research and teaching at the History Department of the Maharaja Sayajirao University in Baroda, India.
Academic Education
2009 PhD in 'Theory and Practice of Archaeology', Paris IV Sorbonne and PhD in 'Islamic Art History', Otto-Friedrich University of Bamberg (Germany).
2010 Price of the best doctoral thesis, Bamberg.
2002-04 Master of Arts 'Heritage Conservation'. Specialisation : Building history and techniques at the Otto-Friedrich University of Bamberg (Germany).
Art drawing
Artist member of the ADAGP ('Société des auteurs dans les arts graphiques et plastiques') since 2017 (member 1174018).
2017 Training in traditional stained-glass restoration and creation with Christian Beaubreuil, Best Craftsman of France 2011 (Award of 'Meilleur Ouvrier de France' 2011).